2015 Divisional Camp
North Central Region
Madison , WI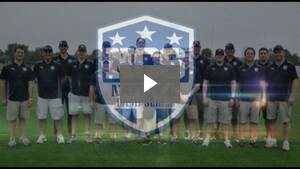 "The coaching, exposure and the competitive experience the Camp Series provided was more valuable in preparing Ian for the next level than any of his actual football games. We both appreciate everything that you and all the coaches offered."
- Bob, parent from Pennsylvania

The National Camp Series is an objective evaluation platform that is hosted by a network of expert kicking coaches. The National Camp Series (NCS) KIX Player Ratings System utilizes over six years of historical event data to determine a kickers rankings by cross-referencing player data to determine how the athletes stack up against others, both presently and historically.
Each regional event is a half day event that will consist of charting for field goals, kickoffs, punts and long snapping for ranking purposes.
There will be a last man standing competition with a Upper Classmen Division and Under Classmen Division in each of the skills. Each skills winner in each division will win custom NCS medals. As well, for each regional event, competition winners and top performers will be recognized through press releases, blogs and emails to all College Coaches.

The Kicking Game is 90% mental. "Can YOU do it when the pressure is on?" The biggest difference between being successful at each level is the ability to perform when it counts the most. The Kicking Game has become so important over the last couple of years, that there is great emphasis on specialists to perform on a consistent basis.
Whether you are a Kicker, Punter or Long Snapper, our National Camp Series, developed by NFL Players, provide specialists the opportunity to:
Meet local high quality snapping coaches
Learn how to perform under pressure
See how you stack up against others across the country
Demonstrate to colleges your ability to play at the next level
Receive video from the official NCS chart evaluation
Prepare for a successful career
All participants will receive a FREE online NCS Player Profile
---
Kicker/Punter Price: $175
Long Snapper Price: $200
Field Surface: Grass

Additional Notes/Information about this Event

Divisional Camp.

Check in at 8:45am.

Camp is 9 - 1pm.




Note: Registration for any NCS camp remains open until day of camp. Walk ups are welcome!
Cancellation Policy: No Refunds will be issued in the event that a participant cannot attend an event. Participants can choose to transfer funds to a new camp or funds will be forfeited.
---
Home | Player Ratings | Results | NCS @ College | About | Store | Kicking Camps | HustedKicking.com | MichaelHustedNFLKicker.com | SpecialTeamsProCamp.com | Kicking Coach | MichaelHusted.com | Football Kicking Lessons | Football Kicking Camp | Football Kicking Coach | Contact | FULL SITE
© 2020 - National Camp Series - Sponsored by Kicking.com