2015 Championship Camp
North Central Region
St Paul, MN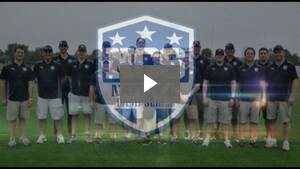 "The coaching, exposure and the competitive experience the Camp Series provided was more valuable in preparing Ian for the next level than any of his actual football games. We both appreciate everything that you and all the coaches offered."
- Bob, parent from Pennsylvania

Championship Camp Format
This NCS Championship Camp is a one-day event that provides:
An official evaluation using NCS' objective and proprietary Kicking IndeX (KIX) Player Rating System.
Professional instruction by retired NFL kickers and punters who now coach specialists on a regular basis
Competition that teaches you to manage pressure situations
Awards provided by Wizard Kicking
An opportunity to get selected for the US Army All American Game
NCS Championship Camps are located in select regions around the country:
These Championship Camps are an integral part of the complete NCS system which objectively rates players for colleges and universities by utilizing its unique Kicking IndeX (KIX) Player Rating System. Having collected data from our events over the past 10 years, our algorithm takes key variables into account when computing our ratings.
We understand that different areas of the country offer different conditions when kicking and punting. Therefore, our formula takes into account the data that we have collected, the weather conditions from a particular event and your results to standardized and calculate an accurate assessment of you ability.
Having the opportunity to get instruction by retired NFL players who have succeeded at all levels of football, be accurately and fairly evaluated using our Kicking IndeX (KIX) Player Rating System, and getting to compete will ensure that you have the proper tools to improve your game and be successful.
Typical Championship Camp Schedule:
8:30 am - Event check in
9:00 am - Team meeting
9:45 am - KIX Evaluation
12:30 pm - Recruiting Presentation
1:00 pm - Professional Instruction by NFL Players
2:45 pm - Upper and Under Classmen Competition
4:30 pm - Awards Ceremony/Closing Remarks
---
Kicker/Punter Price: $300
Long Snapper Price: $300
Field Surface: Field Turf

Additional Notes/Information about this Event

Check in is at 9:00 am.


Note: Registration for any NCS camp remains open until day of camp. Walk ups are welcome!
Cancellation Policy: No Refunds will be issued in the event that a participant cannot attend an event. Participants can choose to transfer funds to a new camp or funds will be forfeited.
---
Home | Player Ratings | Results | NCS @ College | About | Store | Kicking Camps | HustedKicking.com | MichaelHustedNFLKicker.com | SpecialTeamsProCamp.com | Kicking Coach | MichaelHusted.com | Football Kicking Lessons | Football Kicking Camp | Football Kicking Coach | Contact | FULL SITE
© 2020 - National Camp Series - Sponsored by Kicking.com